Jacksonville Property Management
Let us manage your Jacksonville Residential and Commercial property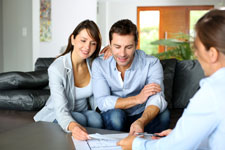 At Advantage Gold Realty, we understand that choosing a company to represent your real estate management ventures is a monumental decision that includes not only how well the business protects your investment, portfolio or association, but the type of relationships you have with the individuals caring for your specific needs.
We know that you expect not only expertise in the real estate management industry, but also the highest quality customer service provided by an experienced, caring team that knows Jacksonville and its surrounding areas better than anyone in the business.
Advantage Gold Realty is that Company.
In fact, our innovative business model, combined with our friendly, knowledgeable staff, allows Advantage Gold Realty to meet ALL your real estate management needs.
Advantage Gold Realty is Jacksonville's Premiere Real Estate Management Company. Our company provides you with the highest quality management service at an affordable rate. As a testament to our quality service, we continue to grow every year through referrals from our satisfied clients and customers.
At Advantage Gold Realty our goal is to provide the information you need when you need it to make informed real estate investing decisions. Our comprehensive property management services means we handle the day to day tasks of managing the property so that you don't have to. Because we treat each of our client's properties as if they were our own, every detail is accounted for.
Advantage Gold Realty Management Services:
Apartment Property Management
Home Property Management
Townhome Property Management
Rental Property Management
HOA Property Management
or commercial ventures in Camp Lejeune, Jacksonville, Richlands, Sneads Ferry, or Topsail area, you can count on us to save you time, money, and any worry associated with your valuable investment.
Inquire About Our Services
Our Management Services Include the Following:
+
Advertising
Rental Agreement Execution and Enforcement
Rent and Security Deposit Collection
Maintenance Coordination
Financial Record Keeping and Bill Paying
Move Out Property Reviews
Monthly Owner Statements
Tenant Screening
Maintain ongoing relations with property owners and tenants
Eviction and Collections
Maintaining records of the property to include all rents collected, and all repair receipts
After Hours Emergency Line
Let Us Handle Your:
+
Tenant Background Checks
Rent Collection
Rental Rate Negotiation
Legal Documentation
Property Inspections
Maintenance & Repair Services
And more!
We Specialize in the following properties:
+
Single Family Homes
Custom Luxury Homes
New Home Communities
Golf Course Properties
Townhome Communities
Condominiums
Investment Properties
There are many reasons for our success in the Jacksonville, NC area, but the most important one is our TEAM!
Years of experience, continuous training, and dedication to customer service guarantee reliable, affordable Residential and Rental Property Management Services for Jacksonville, NC and beyond. Our Property Management Company is committed to helping you realize your investment goals, enhance your rental value and the future market value of your property, develop productive relationships with you and your tenants, and give prompt, courteous attention to everyone's needs.
Our commitment to excellence provides the best Rental and Residential Property Management to our customers and clients in a professional, courteous manner.
Call 910.353.2001or click here to contact us via email to learn more about what the Property Management Company can do for you.
Jacksonville Area Information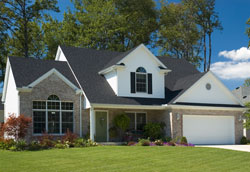 The early history of Jacksonville starts with the end of the Tuscarora wars in 1713. The forced removal of Native American tribes allowed for permanent settlement of the regions between New Bern and Wilmington. The headwaters of the New River became a center of production for naval stores, particularly turpentine.
The County of Onslow was formed in 1731, from New Hanover. It was named in honor of Arthur Onslow, who for more than 30 years was speaker of the House of Commons in the British Parliament. In the early years the county court, which also operated the government, sat at several different locations. After the storm of 1752, a fire, and other calamities destroyed the courthouse in what was called the town of Johnston, a new courthouse was ordered to be built at its current location Wantland's Ferry, later known as Onslow Courthouse.
The resulting town and county seat, which eventually became Jacksonville, was until 1819, known as Wantland's Ferry. In 1842 the town was incorporated and renamed Jacksonville, in honor of former President Andrew Jackson.
It was not until 1849, that the town of Jacksonville was laid out. Agriculture and products could be shipped along the New River and were the mainstays of the economy during this time. Historical writer Bill Sharpe described the time as "the river yielded world-famous oysters and the hogs, world-famous hams. The county seemed heedless of the restless yearning of its neighbors for development."
That changed after December 15, 1940, when the decision was made to locate Camp Lejeune in Onslow County. Prior to that time, private business was conducted in the county courthouse because there was no other place. Former newspaper and magazine editor Billy Arthur wrote, "Agricultural income was $4 million from tobacco, corn, peanuts and hams. The fishing industry was comparably profitable." He described the town before Camp Lejeune as quiet and where the most profitable business was operating a restaurant that fed the 10-member Kiwanis Club.
Within a few days, the population doubled from 800 to 1600, with hundreds more workers coming to the area to work on defense projects as part of the war effort. Property values escalated according to how close they were to the base of operations. The Riverview hotel was taken over by the Navy for the construction headquarters. The Register of Deeds office stayed open late into the night to accommodate the condemnation of land and the recording of the deeds.
Jacksonville has grown rapidly since 1941, when Camp Lejeune was established. The same qualities that drew the Marine Corps to build the world's most complete amphibious base in Onslow County were also some of the same qualities that caused the City to be formed along the New River. The City of Jacksonville's growth was steady until 1990, when the city annexed portions of Camp Lejeune. The 2010 census reported the population of Onslow County at 170,355 and the City of Jacksonville's population at 70, 145. The median age for the City of Jacksonville is 22.9. The state median age is 37.4 Source From biography.com and jacksonvillenc.gov